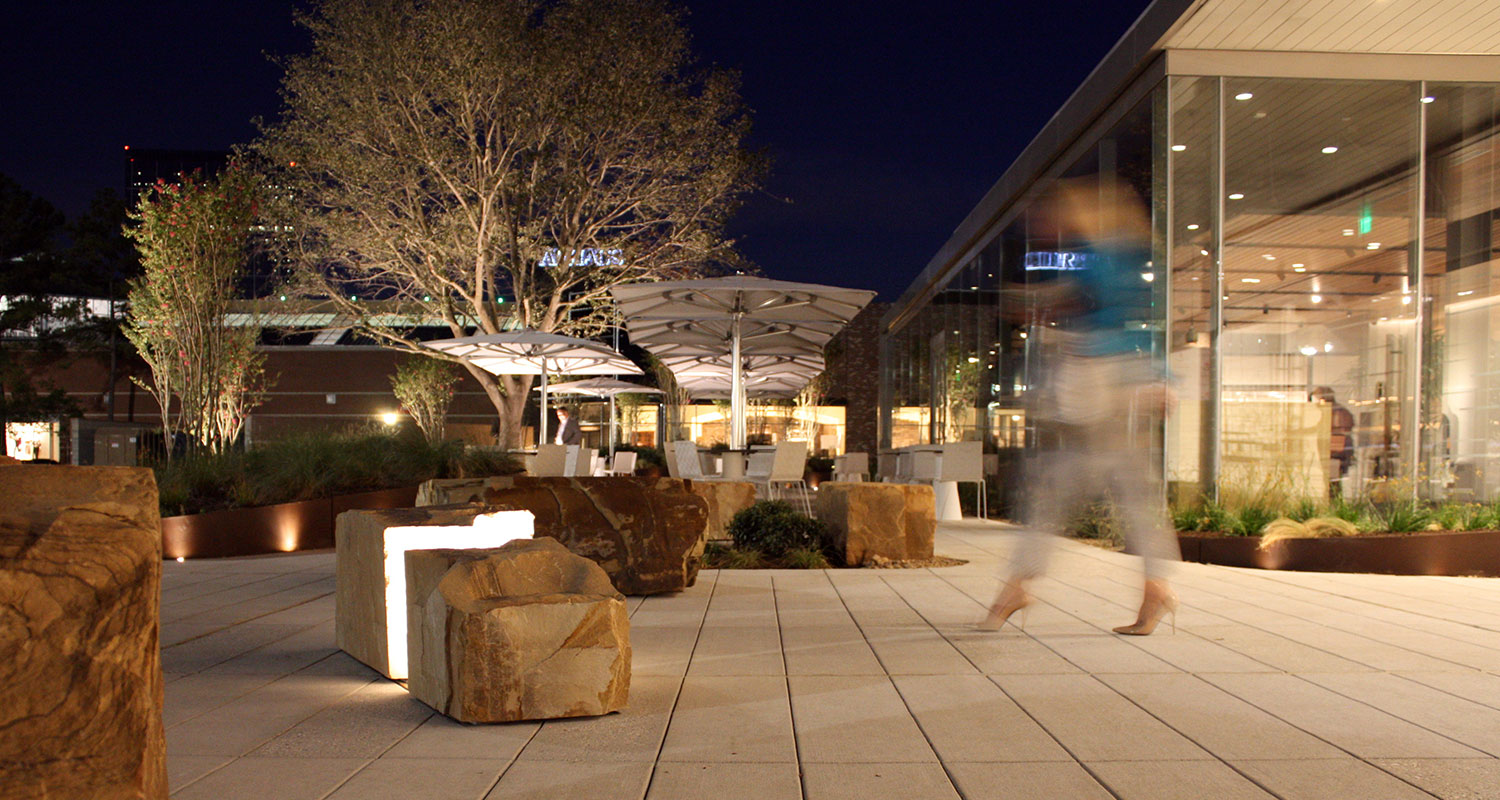 Nordstrom Nationwide

Nordstrom properties located across the geographic and climatic spectrum are carefully designed to reinforce the quality and unique shopping experience established by this highly successful fashion retailer. At each location, a site-specific landscape architectural character sensitive to the geographic region is developed incorporating the use of planting, lighting, paving, furnishings and other features to enhance pedestrian circulation, create gathering spaces, and complement the varied architectural character of each site.

Nordstrom recently initiated a new model for uniting the interior and exterior spaces into a unified design experience creating outdoor environments for gathering, eating, and seating. As such, a new architectural palette of materials and textures has inspired a modern, clean aesthetic inside and out.