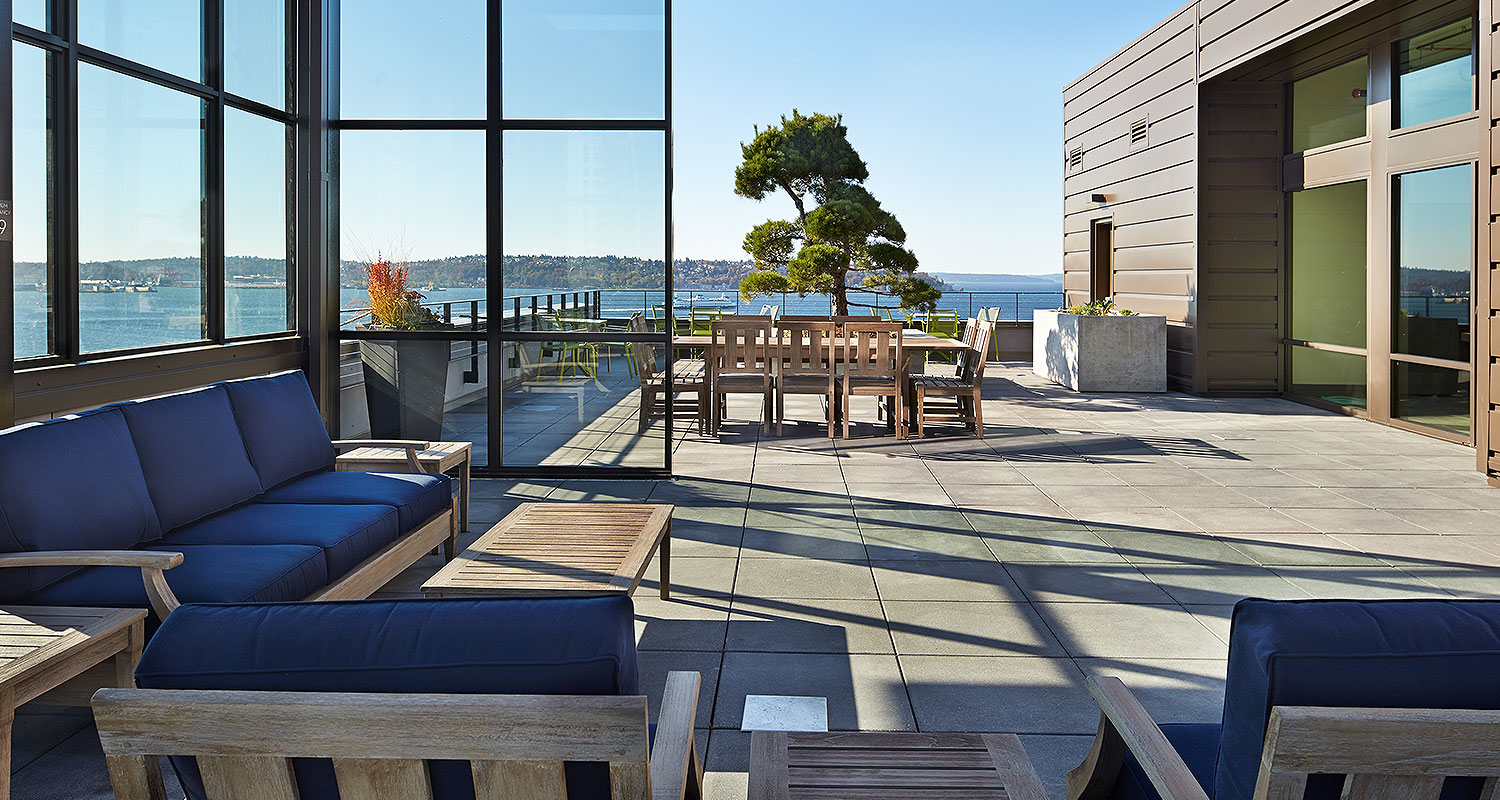 Joseph Arnold Lofts Seattle, WA

The landscape responds to the busy start/terminus of the Cedar Street green street and a tall adjacent building by providing an introverted experience. A dense urban understory of vine maples forms a grove that envelops pedestrians in filtered light. The widened streetscape of Cedar Street buffers traffic while small landings provide pedestrians places for pause. The streetscape character wraps around the building to the adjacent alley to the terraces and rooftop.

The first Green Globe certified residential high-rise in downtown Seattle receiving three out of four green globes for sustainable design elements.