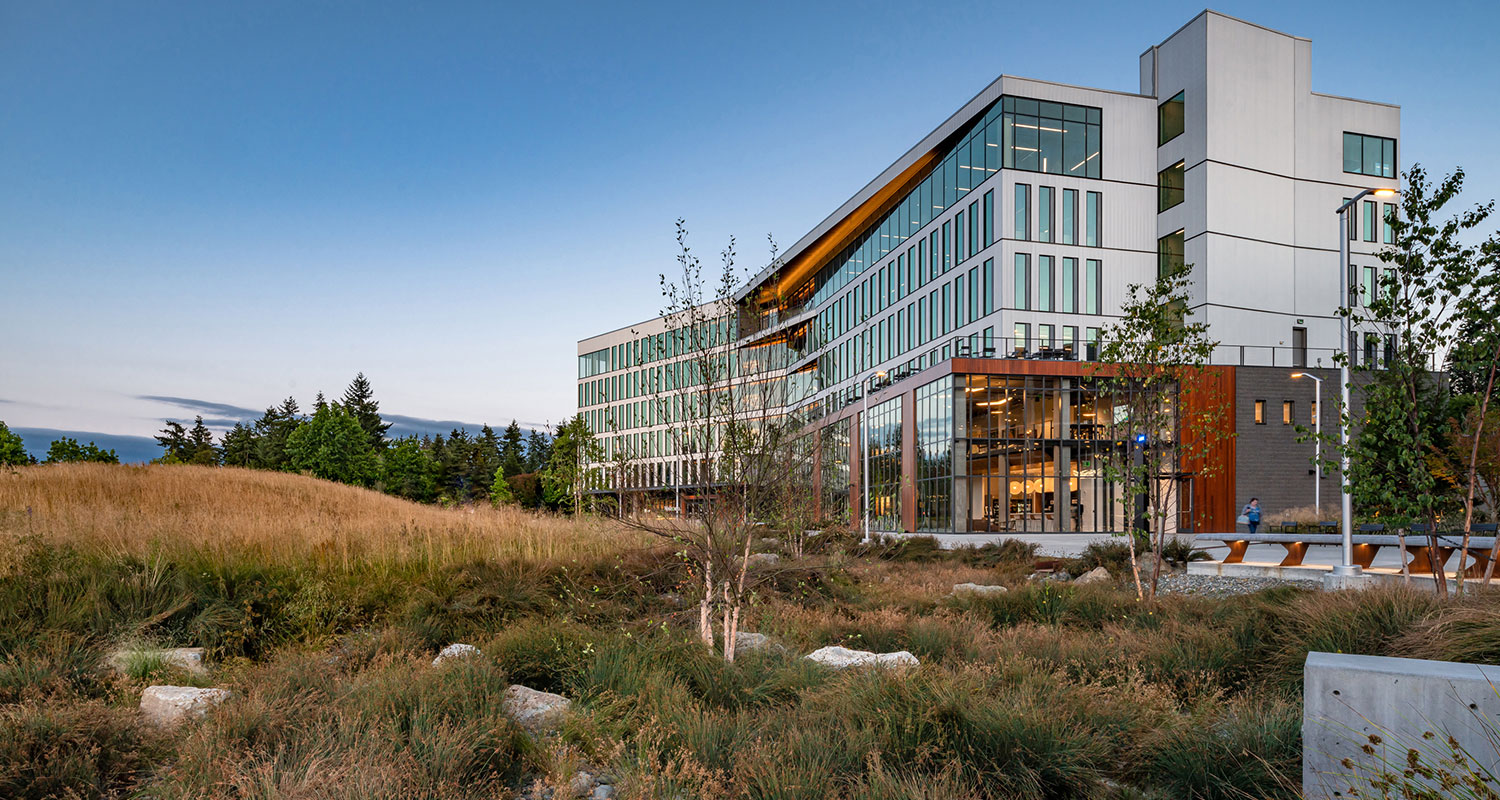 Copper River Project SeaTac, WA

The first phase of the Alaska Airlines campus connects the existing headquarters to the SeaTac Airport and flight training center through a pedestrian-focused promenade called the River. The promenade seeks to culturally shift the airline to encourage people to walk, enjoy nature, and gather in an ecological oasis that also manages all the site's stormwater.

The Hub and the parking garage are the first buildings to be constructed along the River, with a four-acre meadow encompassing the rest of the site, providing habitat and a place to stroll along a loop trail until future phases of construction begin. The meadow and emergent wetland elegantly demonstrate the company's commitment to sustainability by highlighting visible stormwater runnels, a large central rain garden, and a plant palette inspired by native Garry Oak prairie and Douglas Fir forest. Meadow plants include Roemer's fescue, Common Yarrow, large leaved Lupine, and Chamisso Sedge, all selected to provide habitat for many native birds and insects.

Phase 2 planning is currently underway and includes additional office and training spaces specifically designed to reduce heat island effects, reduce water consumption, restore habitat, and provide open space with the intention of meeting LEED Gold.