Sky Painting Gets Second Color…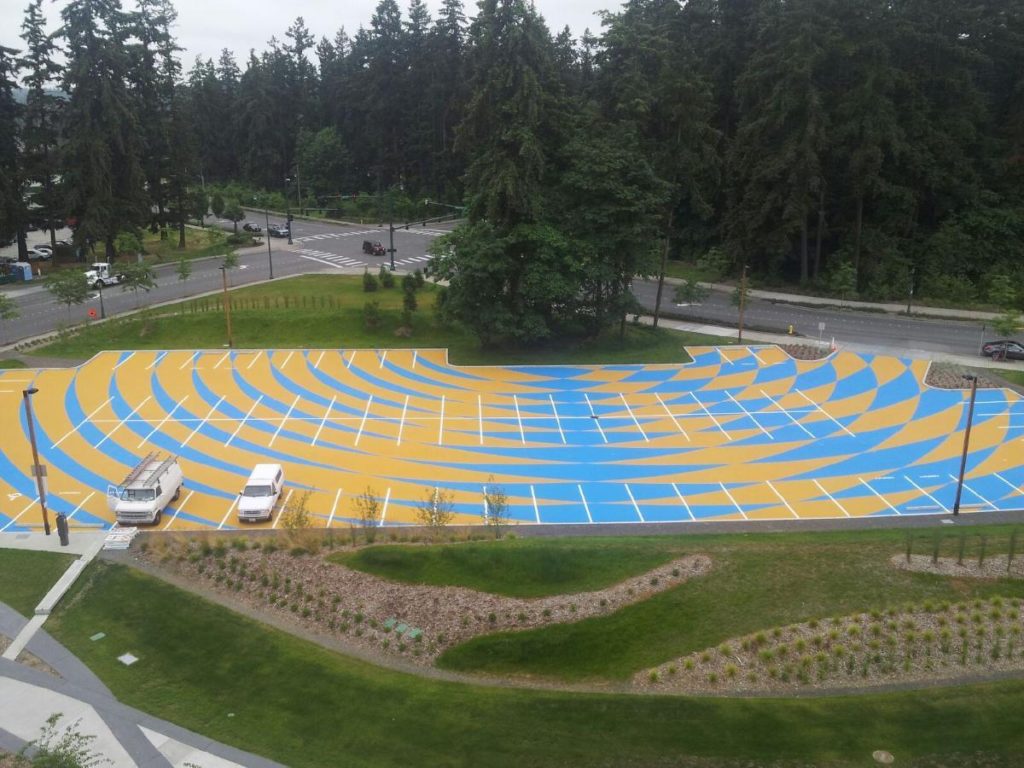 And parking stripes.
Sky Painting for Redmond Completes the Trifecta
When a large public parking lot was added to the scope of the Redmond Central Connector project, we sat down with artist John Fleming, who hung his hat in our office at the time, to contemplate the non-conventional. With goals of separating parking lot venues from the new park and saving a grove of adjacent fir trees from the ax, we decided to keep the asphalt surface void of typical design elements, like planting islands and trees, to transform it into a large black canvas. Thus the third art piece, Sky Painting, was born. This soon-to-be-completed, brightly painted surface will double as a flexible venue for roller hockey, bike polo, skate competitions, festivals, markets and more! We are not only excited to experience the pristine painted condition, but also the wear patterns that will inevitably emerge as the parking lot is used over time. You can learn more about John's two other pieces, Signals and Erratic, here.