Signals, Artwork along the RCC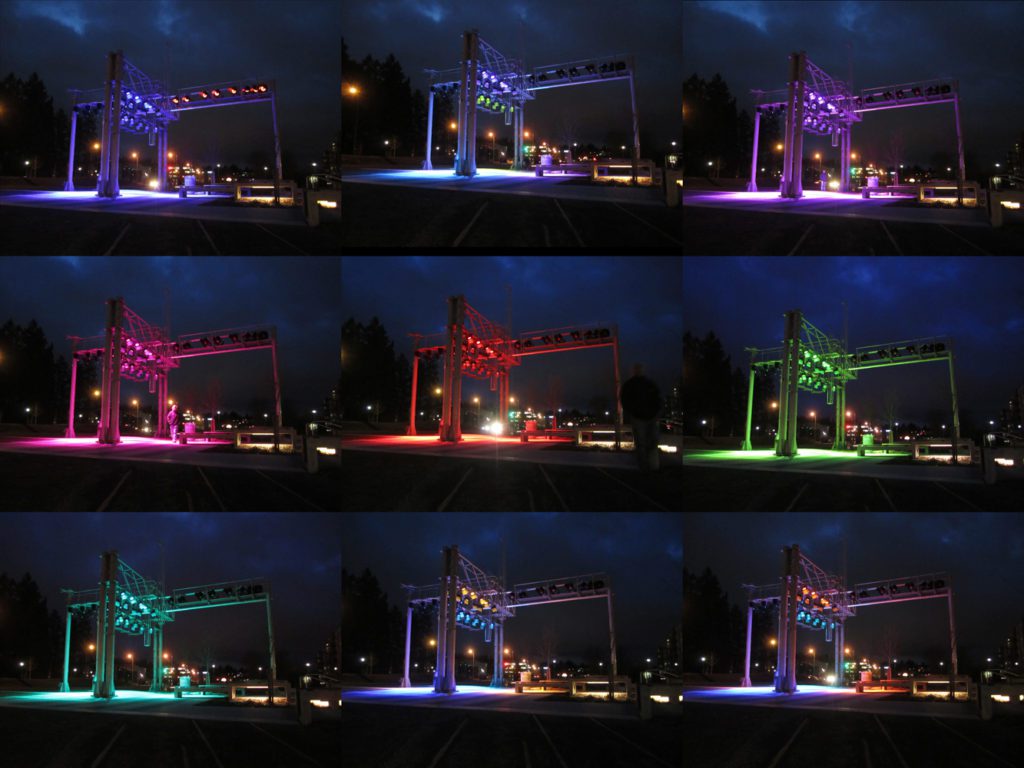 No trains remain but the "Signals" still stand as repurposed remnants of the former rail line, recalling the past and celebrating a new type of corridor now known as the Redmond Central Connector (RCC). The salvaged BNSF rail signals were stored after demolition of the tracks while artist John Fleming re-imagined them as an integrated sculpture along the new linear park and trail, replacing the old rail yard and lines. The crossing arms act not only as a beacon along the trail, but serve as a stage canopy above the plaza, providing a backdrop for events and a step in scale from the adjacent urban and natural environs. "Signals" is complete with relics from the past, including repurposed light fixtures that respond to movement at their base, signaling out activation in the park space just as they once signaled activation of the rail.
This is the second of two pieces Fleming has designed and installed along the RCC. His first piece, the Erratic, is composed of 3,000 salvaged railroad plates and appears to jut from the terra firma, echoing natural phenomena in the valley while responding to users who choose to interact with the interior glass walls and light celebration.