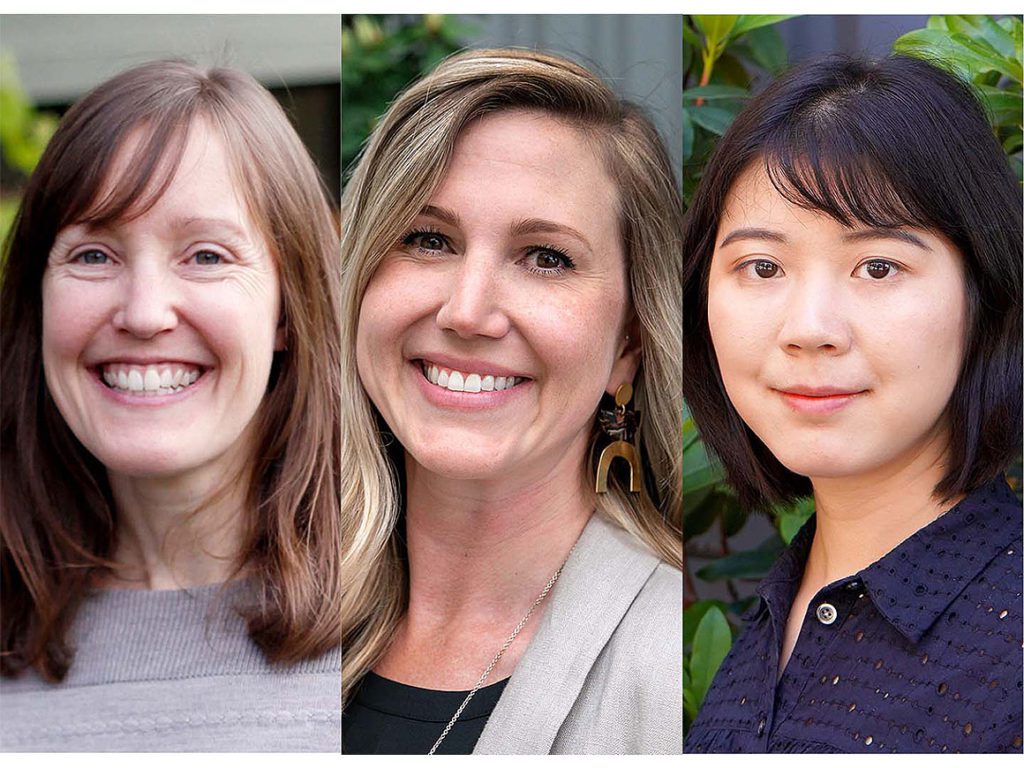 Jen Montressor (left) was promoted to Project Manager, and we welcome Maren McBride (center) to the team as Project Manager, and Xingyue Huang (right) as our summer intern.
Jen was promoted to project manager for her dedication, professional growth and contributions to the firm. Her work includes diverse projects such as the South Sound 911 Center in Tacoma, Alaska Airlines Headquarters, Mt. Baker Apartments and multiple residential projects in Seattle. Jen's firm leadership in race and social justice advocacy and the JUST certification process makes her an invaluable team member.
Maren joined the firm in May as a project manager and is currently working on the Microsoft Campus Renovation project. She brings nine years of experience in landscape architecture, urban design and planning with projects ranging from urban public space, streetscapes and neighborhood schools, to large-scale community master planning, transit infrastructure and mobility, regional stormwater strategies, parks/open space and design guidelines. She currently serves on the Landscape Architecture Magazine Editorial Advisory Committee, the Washington ASLA Board of Directors and is a Mentor with ACE Seattle.
Xingyue is a second-year student of landscape architecture at the Harvard School of Design with an interdisciplinary background in architecture, urban planning and landscape architecture. While at Harvard, she is researching infrastructure and its relationship to plant material. The focus of her summer internship is addressing global warming and establishing resilient, region wide urban environments that are prepared for and respond to sea level rise and climate change.