Howard Street Promenade Opens at Riverfront Park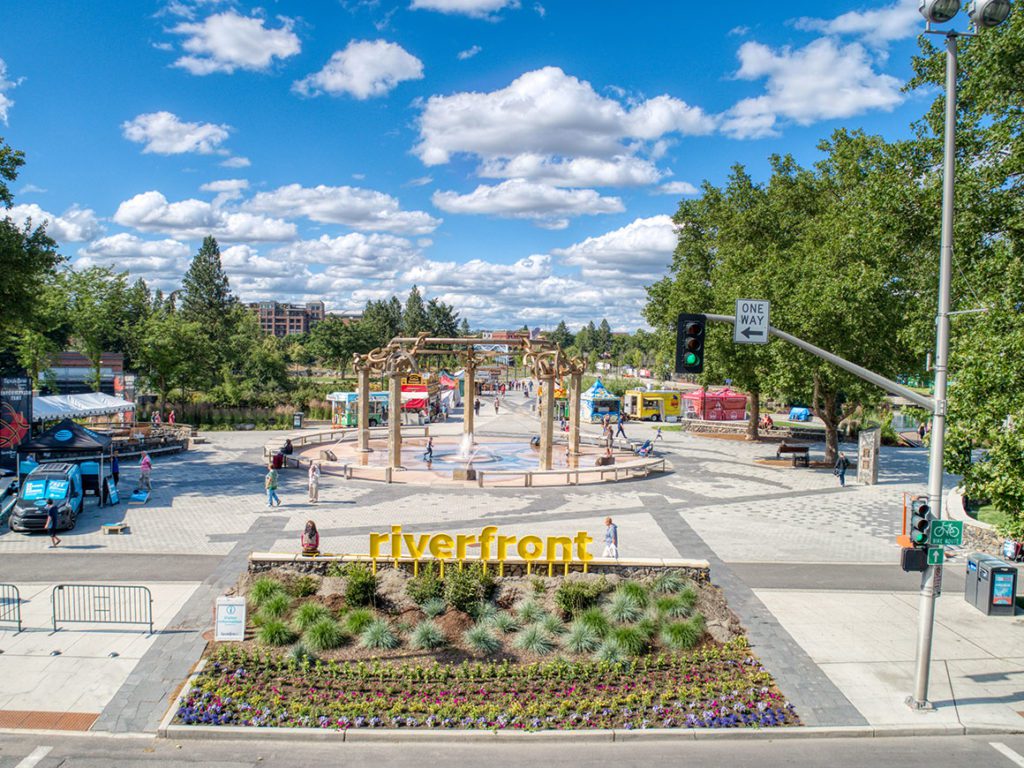 We're super excited to announce the opening of the Howard Street Promenade at Riverfront Park in Spokane. The promenade was at the core of the park's reimagining, forging and unifying the park's four islands and shorelines, the North Bank, Snxw Mene? (sin-HOO-men-huh, Salmon People in Salish, the island newly renamed by the Spokane Tribe as part of the project), Havermale Island, and the South Bank, into a holistic park and seamless experience. After 4+ years of planning, design and collaboration, we take great pride and joy in seeing the space immediately explored, traversed, and played upon! The promenade provides a safe, direct and legible route through the park connecting destinations downtown to the attractions in the arena district.
A wide, generously lighted pathway provides primary access across the promenade by means of enriched wayfinding elements while benches complete with rivets and industrial colors evoke the site's railroad history. But the promenade is not just about getting from point A to point B! It's layered with crisscrossing experiential paths providing countless ways to connect to other areas of the park while simultaneously highlighting view corridors, interpretive elements, and experiences metaphorical of talus scrambles at Bowl and Pitcher.
A primary design goal was to bring the look and feel of the dynamic geologic, botanical and built vernacular landscapes of Spokane Country to the park—check out the pictures!