Fresh Perspective on Recalibrating Design Balance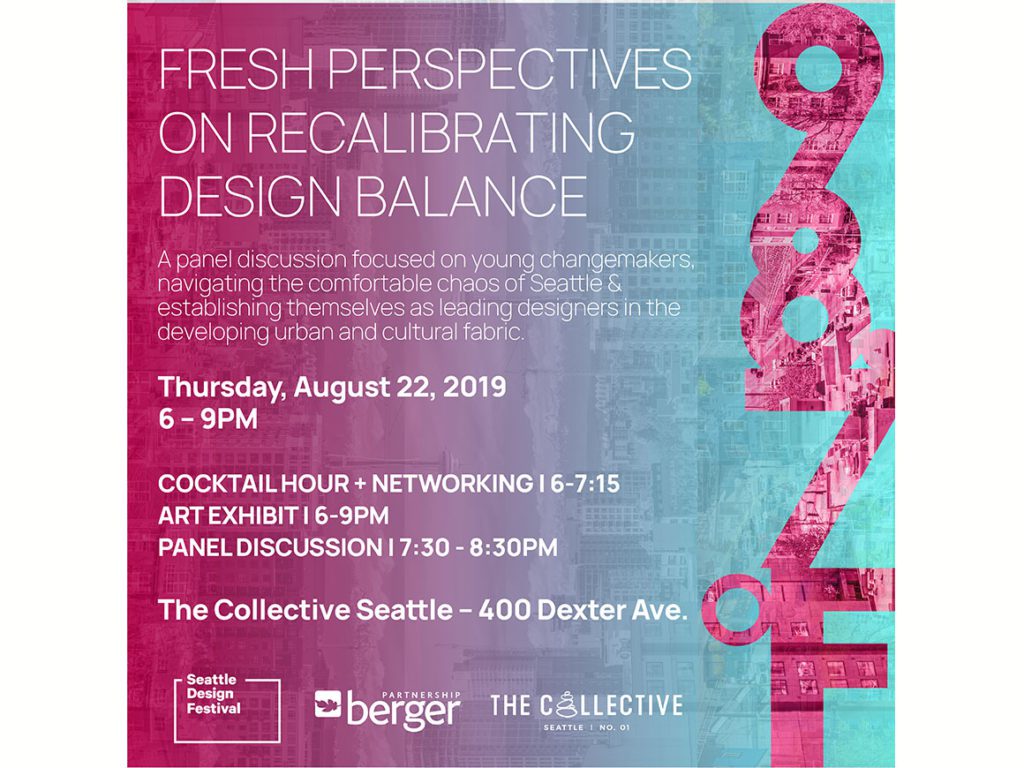 Come experience a multimedia event curated by some of Seattle's up and coming, young changemakers on how to make your mark and navigate the chaos in our quickly transforming world as part of the 2019 Seattle Design Festival.
98.6 Fahrenheit is the human's normal temperature, the balances state if you will. And while there is an acceptable range, and deviation from the norm, there are clear indicators when you're experiencing something out of balance internally or as a result of the environment around you.  Without a concerted effort, it is easy to kept out of equilibrium.
in 2019, the social and political landscapes are heating up and shoulder are getting cold. Architects, artist and designers are integral in mediating the swings of society, amplifying and uncovering risks to cultural communities, heritage and environments. It is often left to the design-thinker or creative to propose big new ideas and solutions.  It is imperative that those solutions fall back into the normal range, cooling hot tempers, agitators or warming cold distrustful hearts.  To be most impactful and successful, a fresh perspective is required, with careful retrospection, thoughtful exploration and continued care.  Who better to ensure the longevity of our ideas and change than a new class of designers, artisans and artists?  the up and comers who view the path to success, design urban intervention and career slightly different than those who came before them and who aim to bridge the gap for those who will take the stage after them.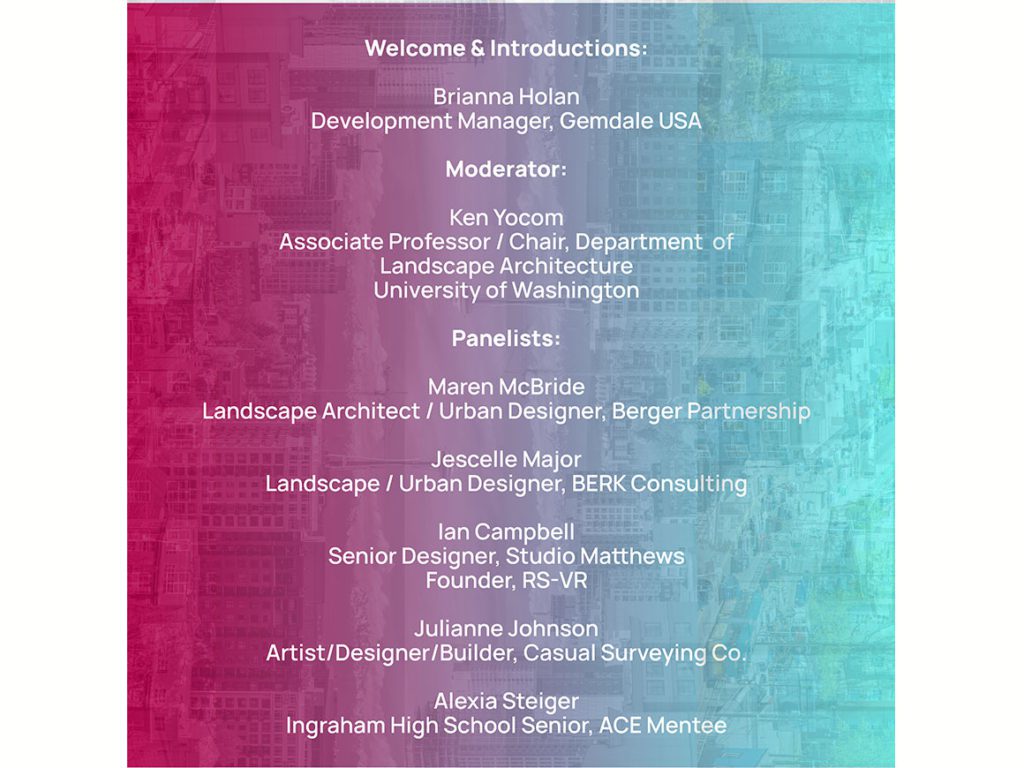 This impressive panel of diverse practitioners will look back on the suggestions of their predecessors and the expanded realities for our collective future, in favor of balance that represents them and their major contributions to the Goldie Locks fable "just right", the balanced 98.7 Fahrenheit.