Berger wins three Washington Chapter ASLA Awards!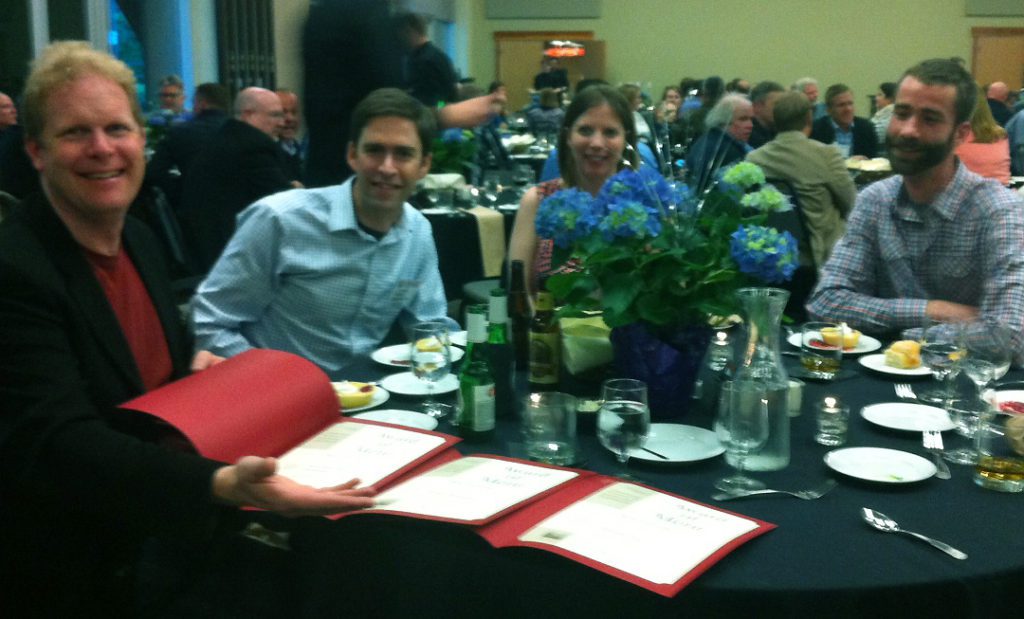 After a lovely evening of cocktails and great food in the Mountaineers Club, we were honored to receive THREE awards at the 2014 Washington Chapter ASLA Honor Awards banquet! Magnuson Park, the host site for the joint WASLA/WRPA Conference and all-around amazing collection of constructed wetlands, playfields and wildlife habitat, received a Merit Award in the Design category; Stackhouse, South Lake Union's latest urban mixed-use development, won a Merit in the Residential category; and Melrose Promenade, a study exploring urban planning concepts to enliven Melrose Promenade on Capitol Hill received a Merit award for Research. Also, a big congratulations to Katie Bang, our very own project manager extraordinaire and WASLA Awards committee member, for spearheading a well-planned event!
Further acknowledgement goes out to our fabulous team members which include: MKA, civil engineering, and Dyanne Sheldon, ecology, for Magnuson Park; Schemata Workshop, architecture, and Lesley Bain, urban planning, for Melrose Promenade; and Runberg Architecture Group for Stack House.